Refrigeration Lubricants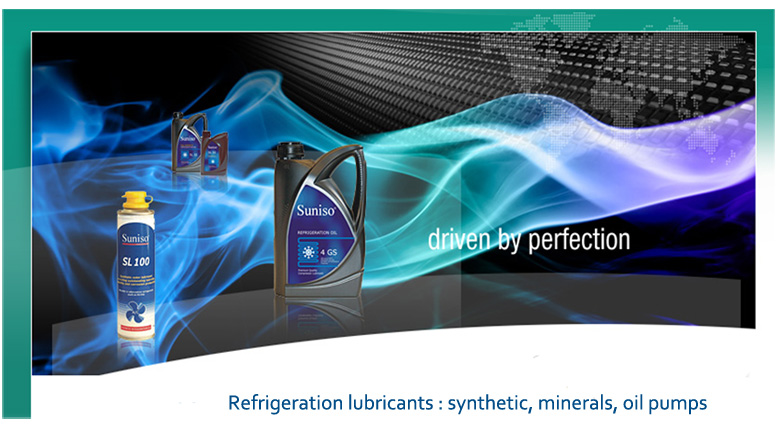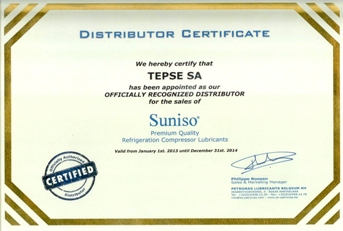 TEPSE has recently been awarded from SUNISO - PETRONAS LUBRICANTS, with the Certificate of Officially Recognized Distributor in 2013. TEPSE is a Certified leading Distributor and supplier for all your needs on "SL" & "GS" Lubricants!!
Polyester oil SUNISO SL-32, SL46 1lt
Polyester oil SUNISO , EMKARATE SL-32, SL-46, SL-68-SL100, SL170 4Lt
Mineral Oil SUNISO 3GS 4lt, 20lt
Mineral Oil SUNISO 4GS 4lt,20lt
Mineral oil NATIONAL 150,NATIONAL 300 4Lt
Suniso comparison charts
Oil pumps
REFCO 13400

Set for 5 vials of liquid refrigerant oil oxidation tests div> li>

Place 12 drops of oil in a bottle, the color of the liquid will change to:

- Yellow = oxidized

- Green = good

- Blue = Very good oil div> li>

can be used both synthetic oil and at mineral
VAT 24% not included

€ 24.80

Refrigeration Oil Acid Test Kit


Liquid measuring oxidation of oils TKO-L265, L365 KMP

Place the vial until the oil line to the mouth and shake.

If the liquid remains purple oil is safe.If the liquid turned yellow, is oxidised

Liquid measuring oxidation STK for synthetic oils
VAT 24% not included

€ 8.90

OIL-ID REFCO
For quick and easy identification of refrigeration oil used in A/C and refrigeration systems.Informs within seconds if the oil being used is Poyol Ester oil (POE) or not.
VAT 24% not included

€ 15.30

VAT 24% not included

€ 4.30

VAT 24% not included

€ 14.00

VAT 24% not included

€ 14.20

VAT 24% not included

€ 18.40

Members' login

Mailing list for Tepse news!



Wish to receive our product news and other? Please enter your e-mail address here.