Air PVC strip Curtains -Insulating Doors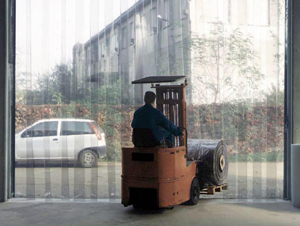 Insulating Doors
Industrial Insulating doors are made of clear transparent PVC strips for uninterrupted passage in factories, shop floors etc.
THEY ARE IDEAL FOR:
Automobile Inry Textile Mildustls

Cold Storages, Ice-Cream Units

Food / Meat Processing Units

Hotels

Pharmaceuticals

Engineering Industry
FEATURES AND ADVANTAGES:
Unlimited access by vehicles and Pedestrians

Energy conservation

Increased Efficiency on the shop floor.

Rounded edges to avoid injury to Pedestrians

Effective reduction in heat, cold and humidity-loss, noise and dust transmission

Improved working environment

Prevents birds, flies, dust, fumes etc. from entering the working area

Maintenance free requiring an occasional wash with plain water and / or colins

Resistant to a wide range of chemicals

Speciality grades suitable for cold store applications are available and can withstand upto -35 degree

C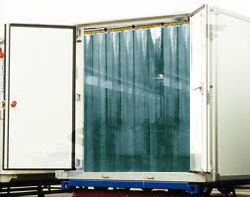 PVC Curtains
Dimensions:
1) 200mm x 2mm
2) 300mm x 3mm

For Medium Temperature

Temperature Range:-15°C up to +50°C
VAT 24% not included

€ 4.50

VAT 24% not included

€ 4.51

Members' login

Mailing list for Tepse news!



Wish to receive our product news and other? Please enter your e-mail address here.